Straight up. Straight down. Lush. Humid. Secluded. Secret. Monkeys. Sketchy. Slippery. Bamboo. Backyard.
We have a backyard. Unlike most people in Taiwan, we have an actual backyard here at the headquarters of the FFTA. We like the backyard quite simply because it is completely ours and nobody else's. We don't venture out anymore looking for new trails. We rarely even go across town to ride the epic Ski Lift anymore. Instead, we just ride the backyard.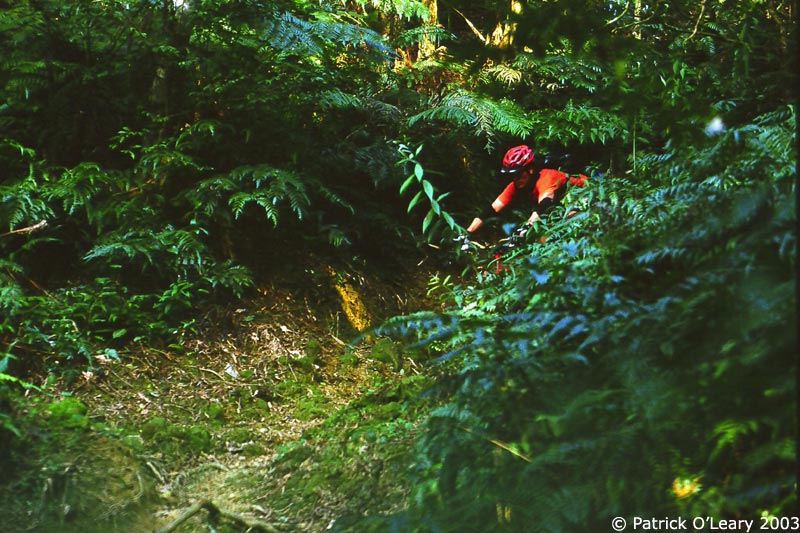 As time rolls on and our abilities progress, the backyard is a fitting place to get our biking fix on the weekends. Don't need to get into a car; just need to roll out of the front door of the FFTA headquarters and start pedaling up. The 20 minute steep road climb and torturous 10 minute hike a bike up a steep ridge to the beginning of the trail keeps less committed riders away and makes it an impossible place to find for those searching.
The highlights of the backyard are steep, technical terrain, an abundance of 3-4 foot rolling ledge drops, a psychotic farmer, a hiker free trail, and a Taoist temple that performs the odd exorcism on certain auspicious days.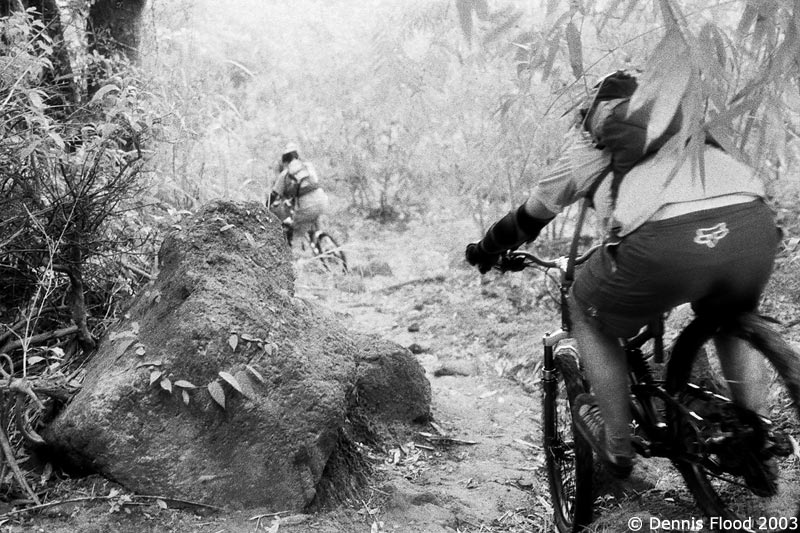 By far the most exciting day I have had at the Backyard is when resident psycho farmer attacked Stephen and I with a bamboo stick. He launched his attack out of a bamboo groove, right after a great technical section, catching us completely by surprise. After less than 5 seconds of mortal combat, and five minutes of unintelligible mumble jumble, we managed to diffuse the situation with this fine gentleman by telling him that we came in peace, solely to ride the trail and were not here to steal his well-tended bamboo shoots. We came to an understanding that was respectful. He said keep off of any terraced fields where the bamboo grows and we said fine. Now, back to the trail.
We haven't got around to naming most parts of the trail yet, but I guess I like the last section the most, which we refer to as Zoo station. It's steep, twisty, and slippery, with the entire section enveloped by forest canopy. Most of the time you keep off the front brake, throw your weight behind your seat and hold on, praying that you don't go over the handlebars and straight into the barbed wire fence which sometimes parallels this part of the trail.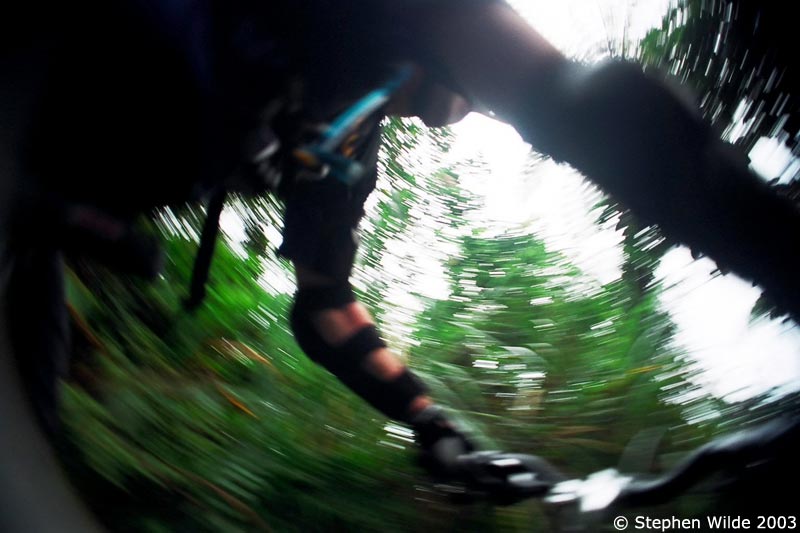 The backyard is the kind of trail you either love or hate. You either ride it every weekend and get it wired or you never go back after the first time. If you're able to make most of the technical sections and multiple drops, you'll certainly be back for more. If you keep flying over your handlebars, maybe neighboring Maokong would be more friendly and appealing to you.
Trail name The Backyard Trail
Location Mucha, Taipei
Terrain Slippery, rocky, technical downhill
Length 8 km