Trail name: South Cross-Island Highway
Location: South Cross-Island Highway, YuShan (Jade Mountain) National Park
Terrain: Steep, Scenic Mountain Road
Length: 260km from Taitung to Tainan
A long ride in a small country. When that country is Taiwan, you are guaranteed to see many interesting things along the way.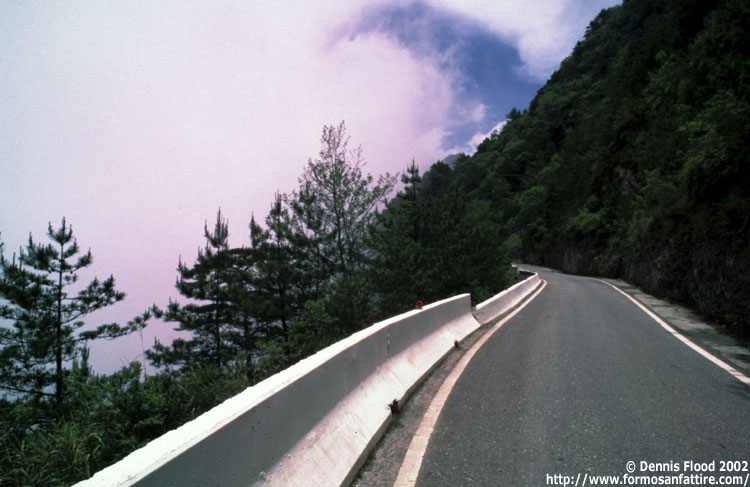 Early on, I had an idea. Take photos. After seeing a sign on the road, with my specific camera model, I knew I was in the right place. The stretch from Taitung to Guanshan was flat with all sorts of agricultural life on both sides of the road.
The climb into the mountains was long and unrelenting. Switchbacks, a rarity in many Taiwanese locales were very common on the SCIH. Though patches of blue sky were seen here and there, the high mountains brought mostly clouds for me. On a clear day I reckon the mountain scenery would be stunning.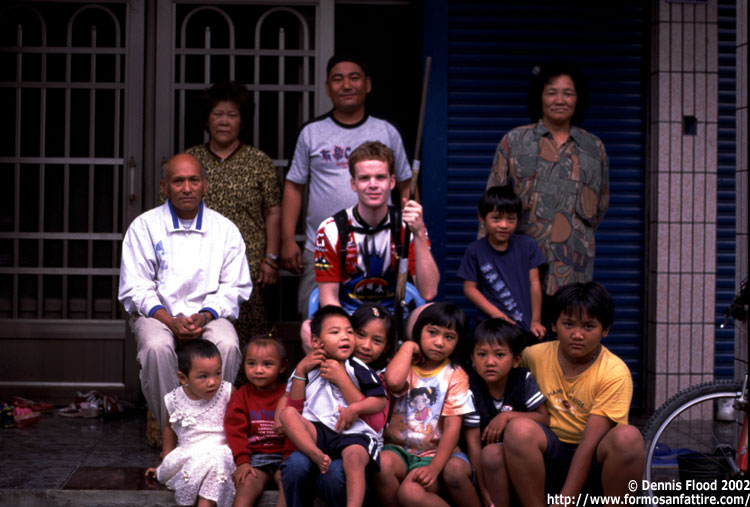 A wide, flat seat was a welcome temporary home for me at Yakou, the highest point on the SCIH highway. On this day, the view wasn't much, but in the distance you can see how the highway was etched into the mountain face.
After a disappointingly short downhill followed by numerous uphill sections, I was exhausted. I found refuge in the home of a kind family in Taoyuan, a small town in south-central Taiwan (not where the airport is.)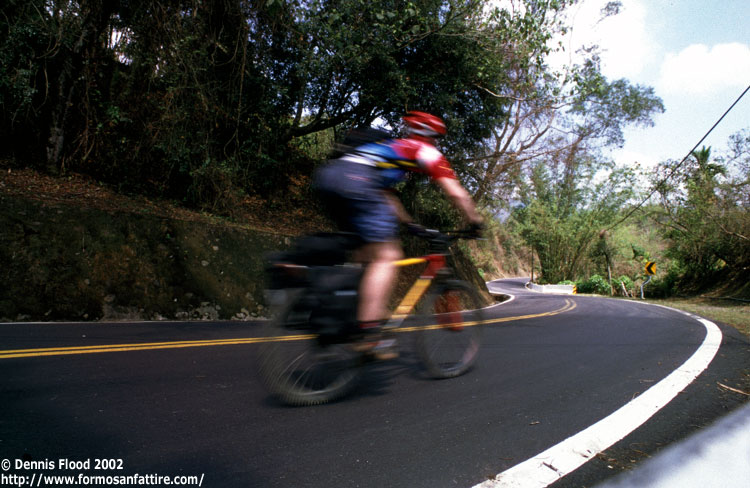 The third day of my ride gave me my first prolonged glimpses of sun. Though the scenery improved, the heat became quite extreme.
It is not easy to actually prove that you did a solo cross-country ride. Fortunately, a bit of creativity allowed me to get the photos to prove it. The "border" of the final photo ... my arms.